Art Wall
By artists from the Workhouse Collaboration
Resident artists from the Workhouse: Marni Maree, Britt Conley, Joan Hutten and Dean McIntyre were all chosen to display selected pieces on Tysons' Art wall. This exhibit features a wide range of visual art by artists of a diverse background. These artists were specially selected to showcase diversity in watercolor, infrared photography, ink, and fiber art.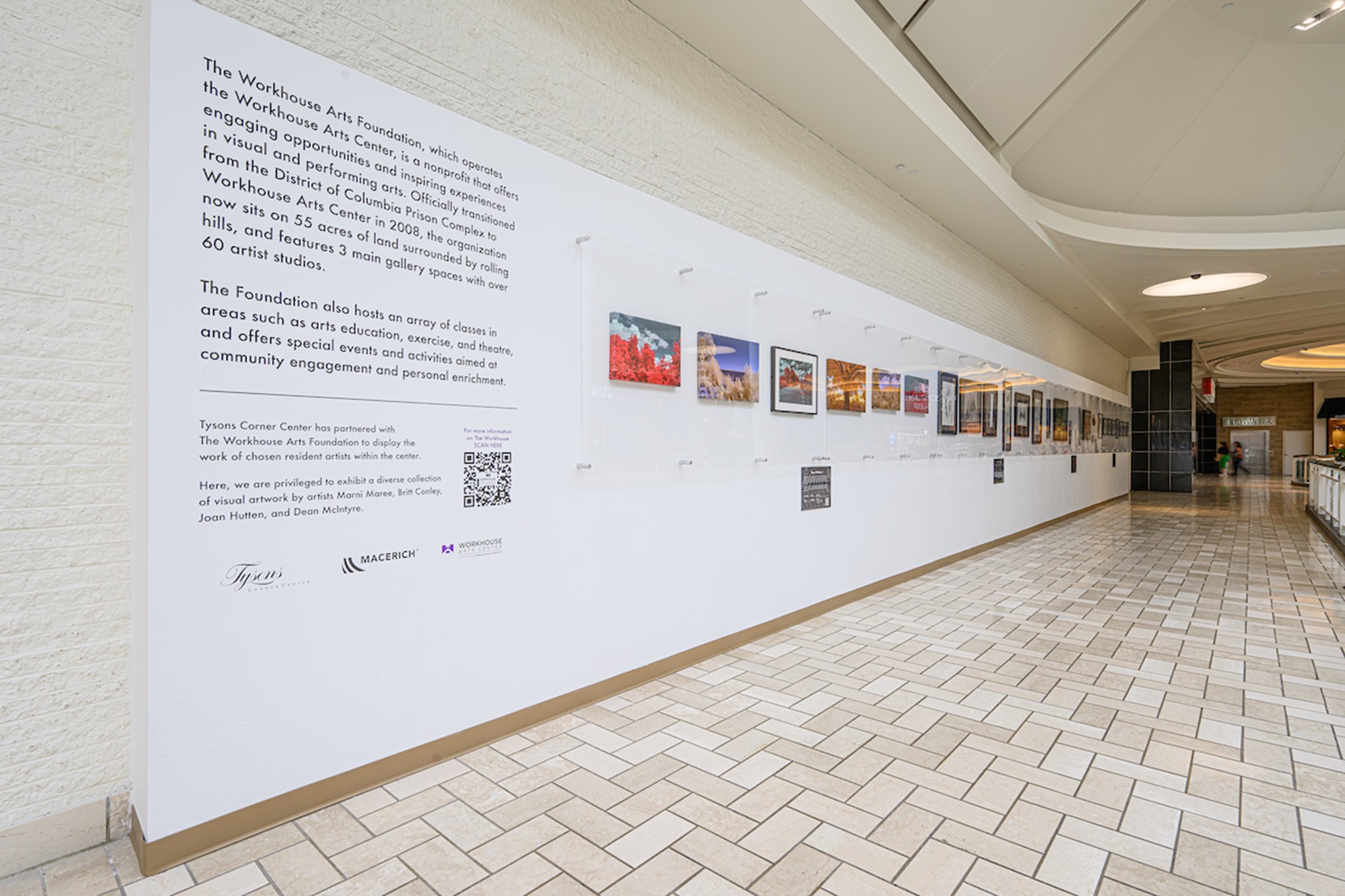 The Art of JP Muller
March 2023 – May 2023
Five original interactive metal work sculptures were on display in the upper level Bloomingdale's wing.
Photos from the JP Muller Exhibition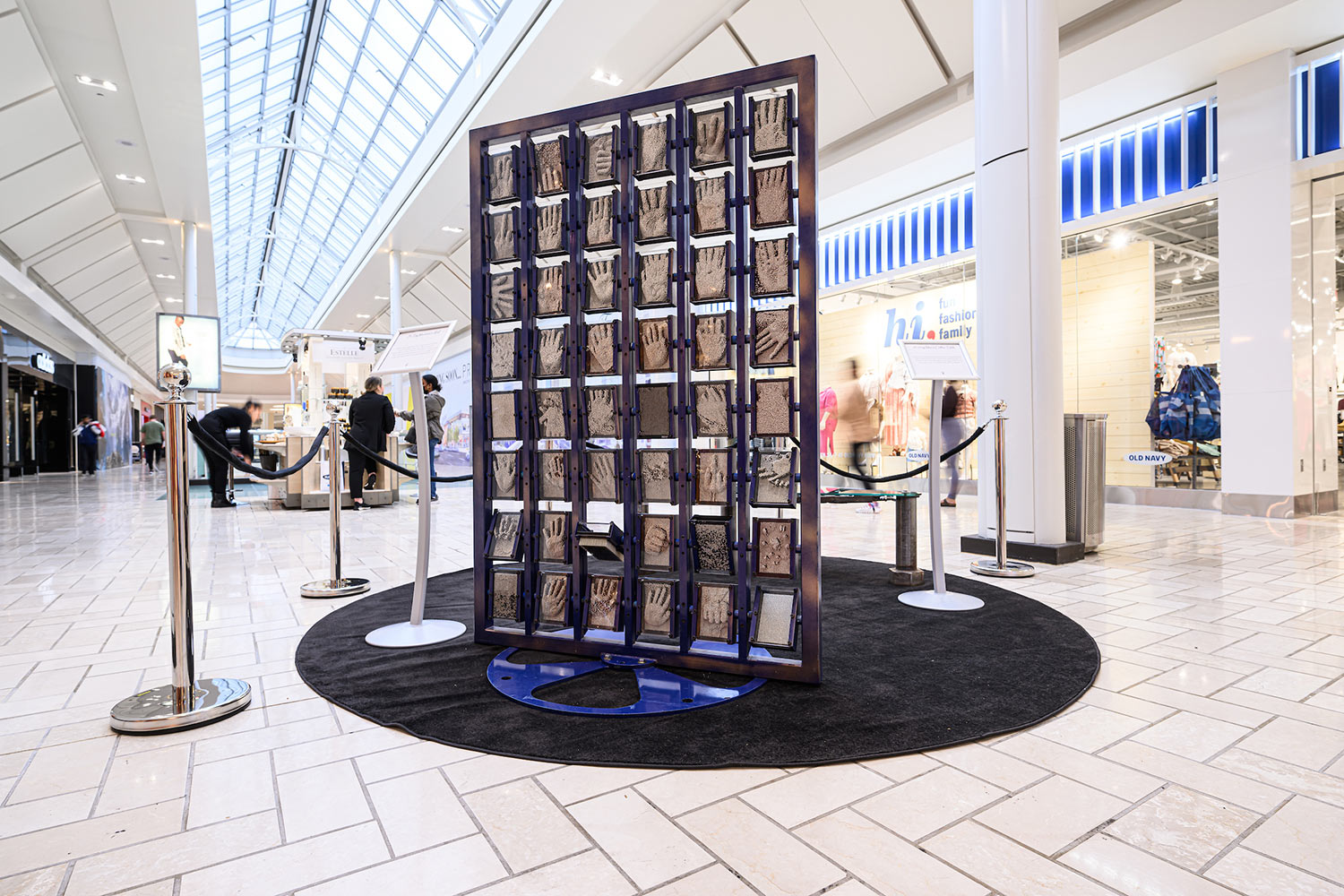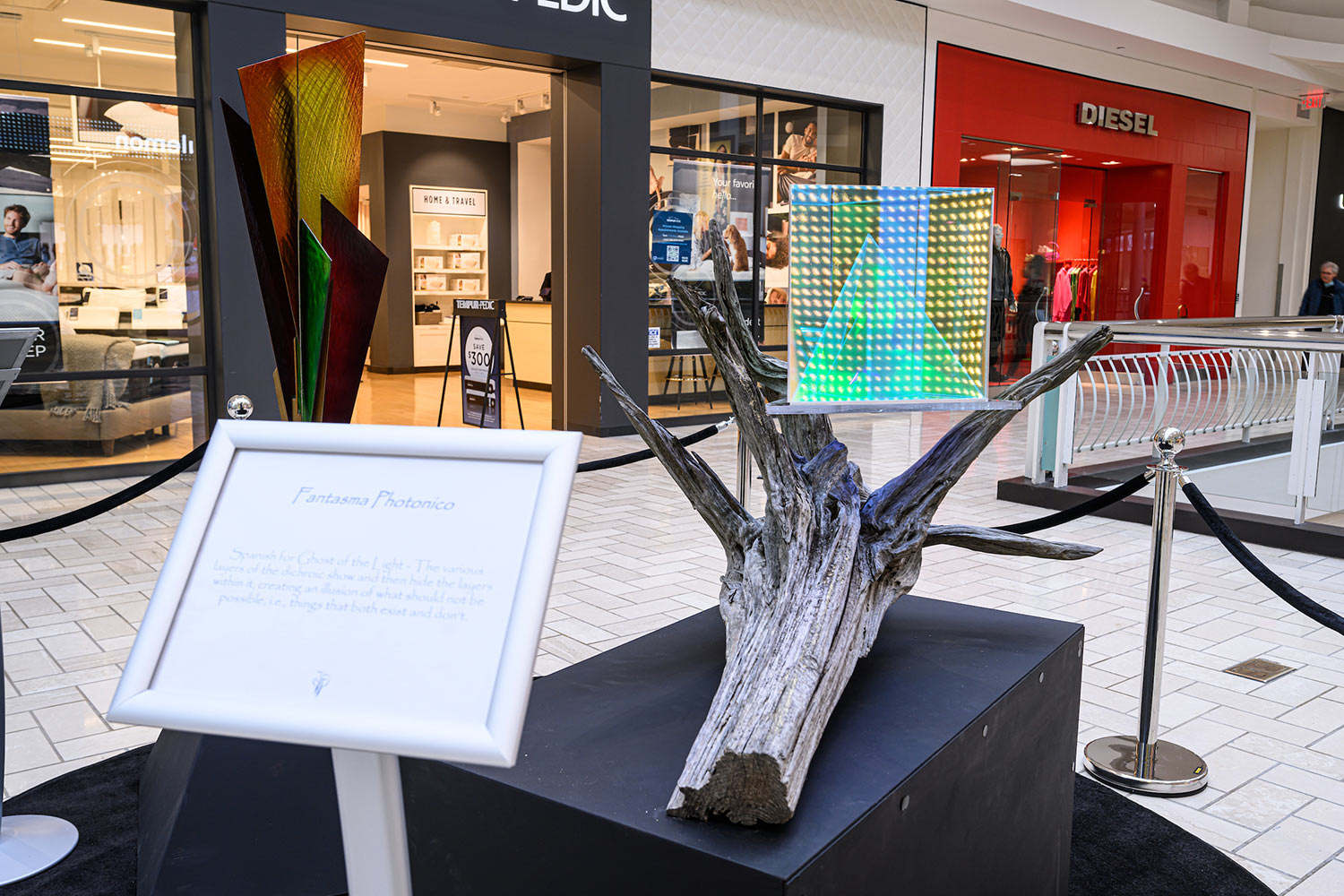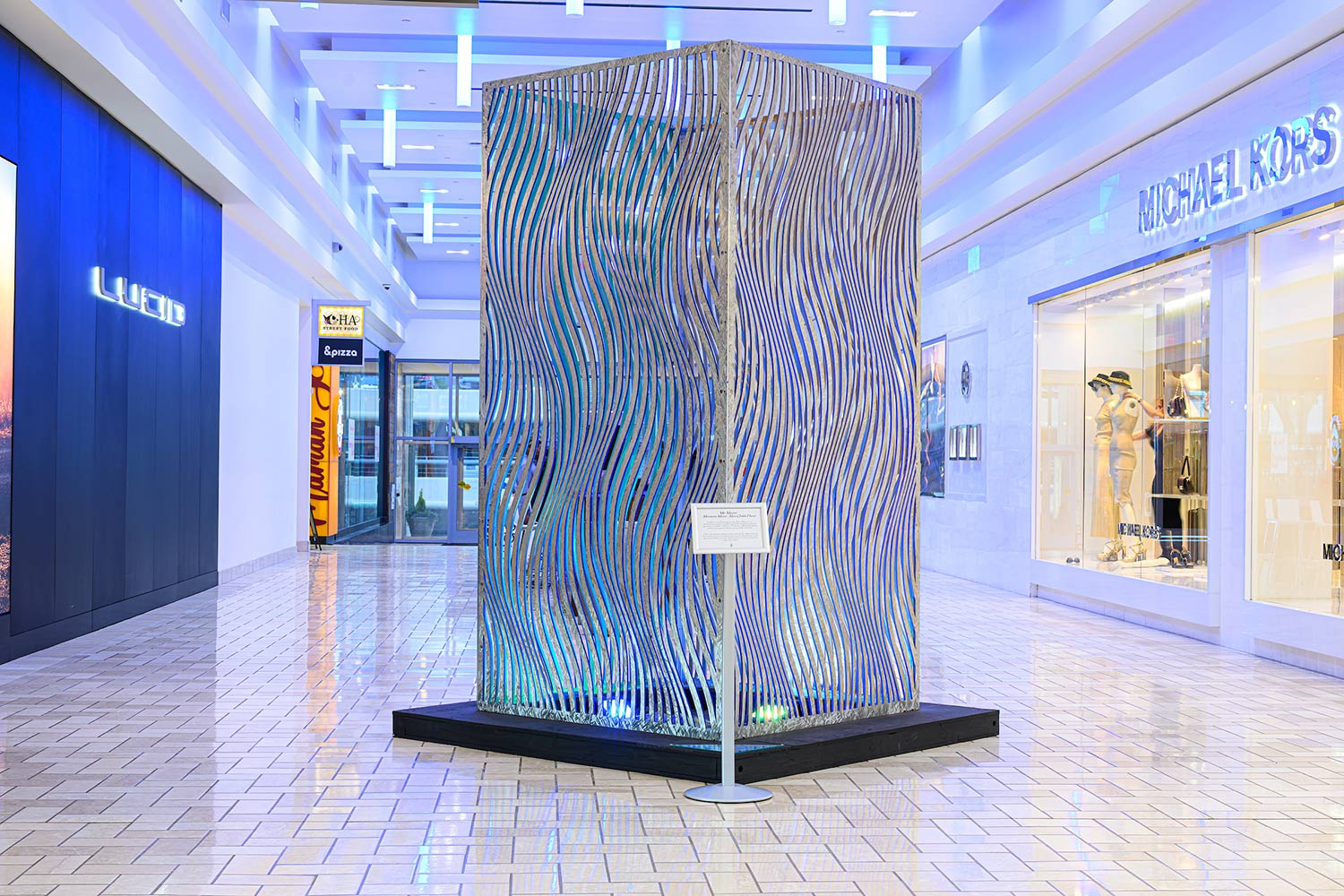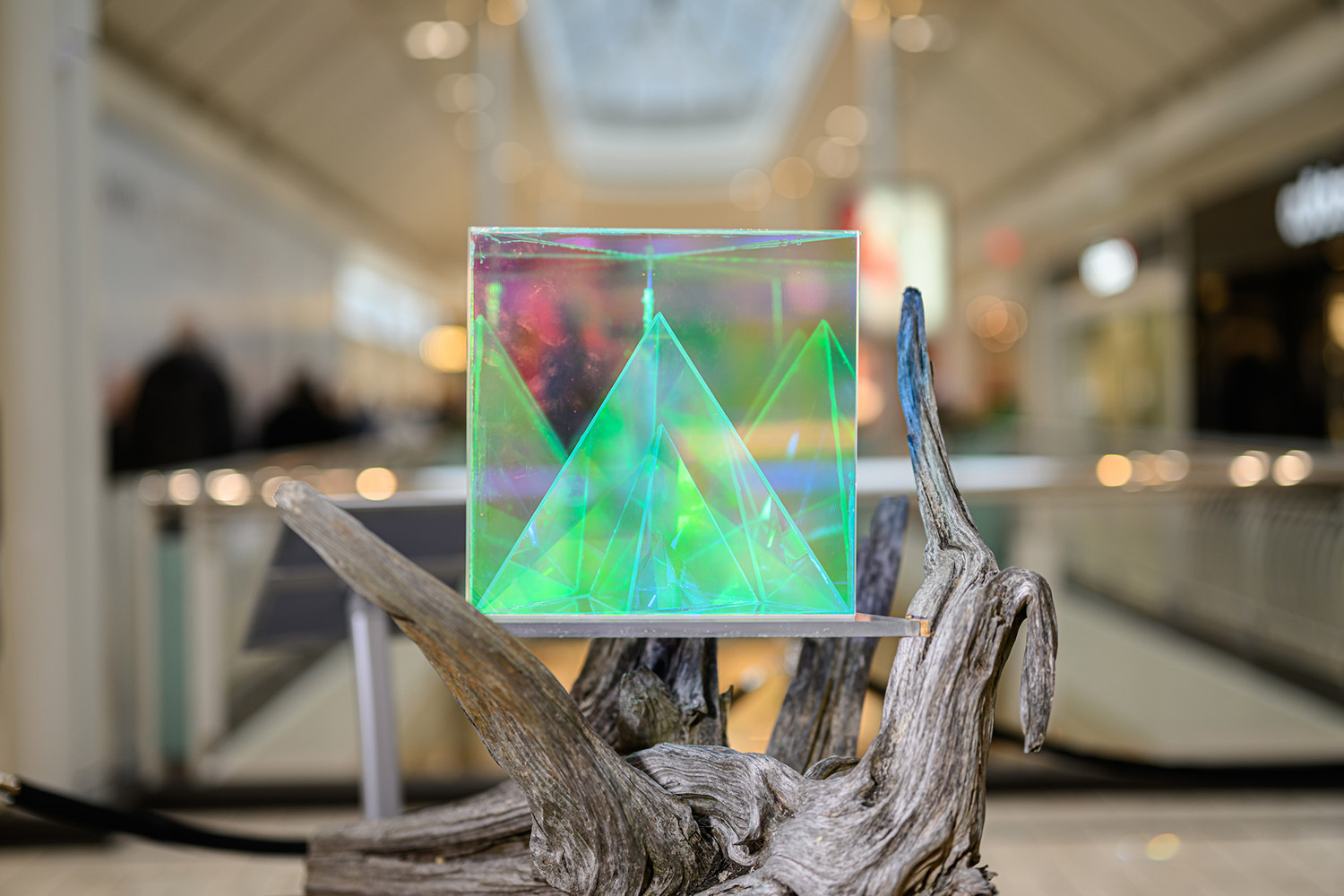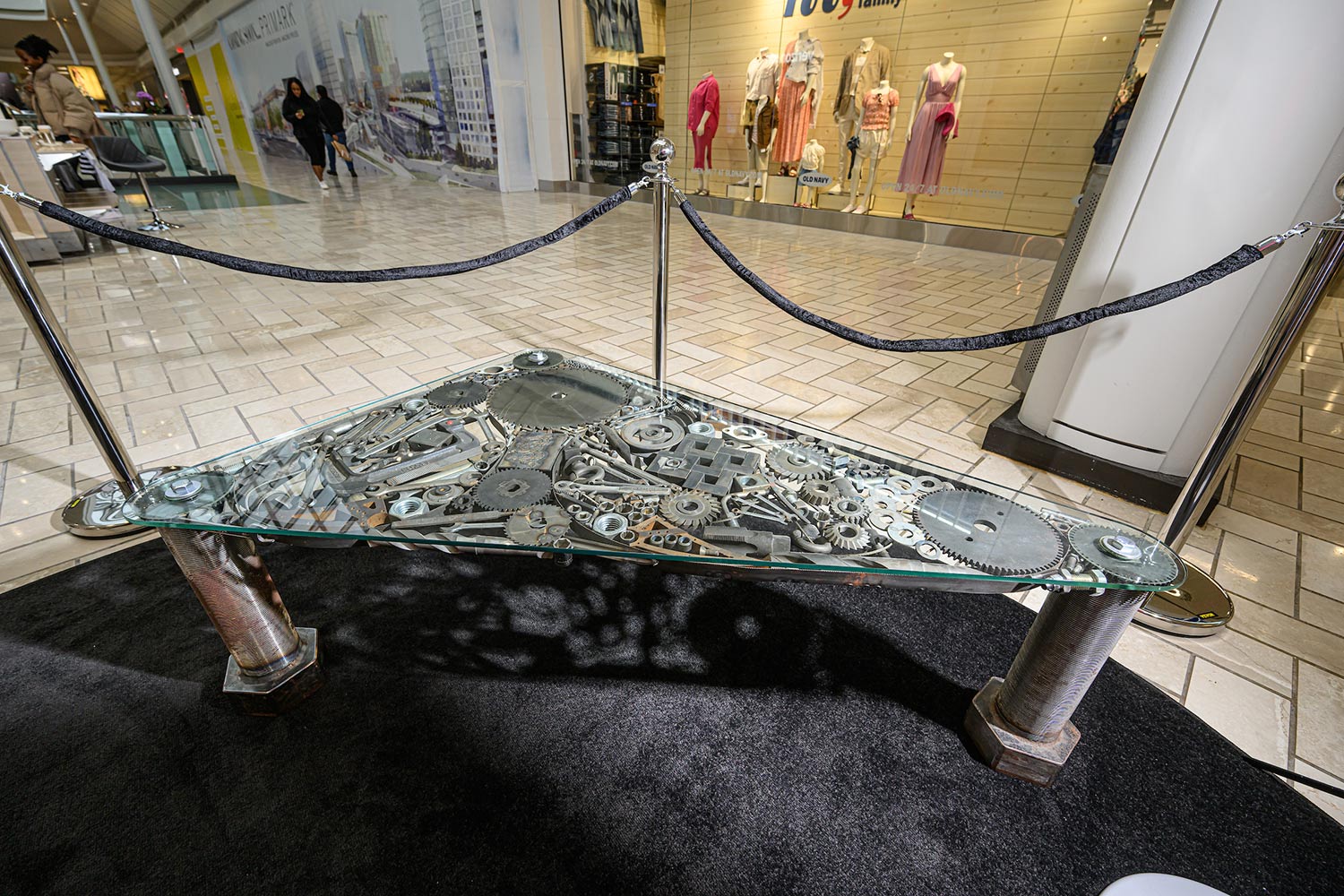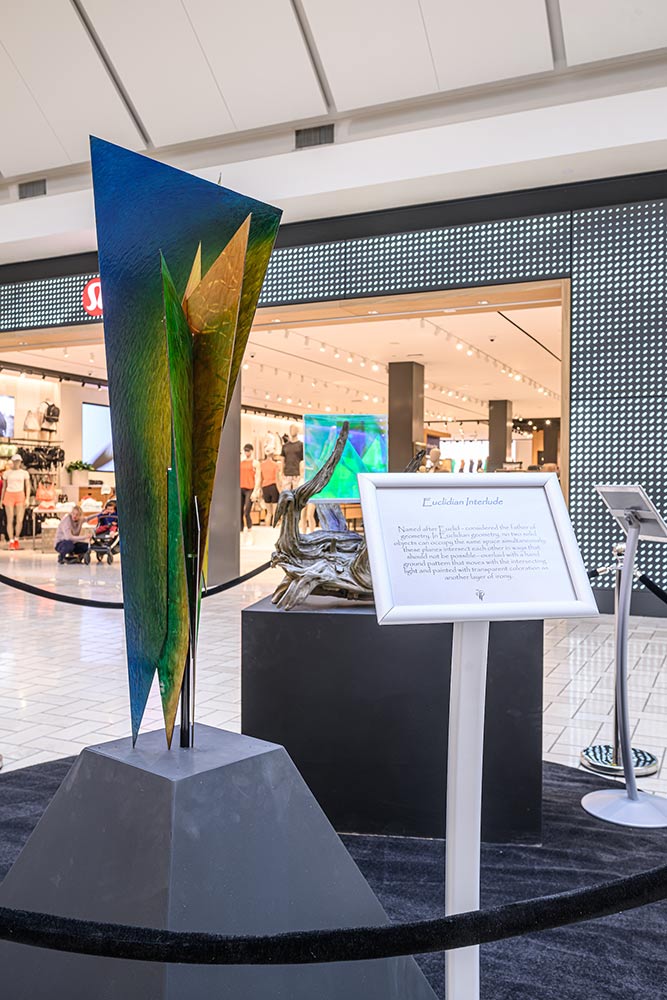 ArtLords
December 2022 – Feb 2023
About ArtLords
ArtLords - a collective of self-styled "artivists" - creates street art in Afghanistan and around the world. They use art as a tool to educate and engage with communities through shared experiences. ArtLords takes on challenging social and political issues, yet at the heart of their works is a vision for healing and peace.
ArtLords has an underground office in Afghanistan, an office in Tysons Corner, Virginia, United States, and a space in Istanbul, Turkey. One of Fairfax's newest arts organizations, ArtLords has 53 employees and artists and is an ArtsFairfax Grant recipient.
You can learn more about ArtLords at www.artlords.co or emailing info@artlords.co
About the Exhibition
ArtLords Curator and President Omaid Sharifi has selected thirty artworks representing the wide range of paintings from ArtLords artists. The artworks are in varied sizes, styles, mediums, and each one tells a different and fascinating story. The artworks range from paintings 36 by 24 inches oil on canvas to 16 by 12 inches acrylic on wood and rare miniature paintings.
The paintings were rescued from Afghanistan when the Taliban took over in August 2021. The artworks have travelled from Afghanistan to Uzbekistan to Turkey to France to the United States. Additionally, some of the paintings are painted by the recently evacuated artists of ArtLords from Afghanistan who are settled in North America.
Photos from the ArtLords Exhibition