Visit Us
Welcome Back International Visitors!
Planning a Visit
Tysons Corner Center offers an unbeatable mix of more than 300 brands, 40 dining destinations, a Hyatt Regency, VITA Luxury Apartments, and a 16-screen stadium seating and IMAX 3D AMC Theatres. Tysons' "who's who" of retail includes Apple, Bloomingdale's, Dyson, Gucci, Louis Vuitton, lululemon, Macy's, Nordstrom, Peloton, Shinola, Warby Parker, Zara, and more! Tysons Corner Center is easy to get to, located about ten miles west of Washington, D.C. just off the Capital Beltway (I-495) near the intersection of Routes 7 and 123.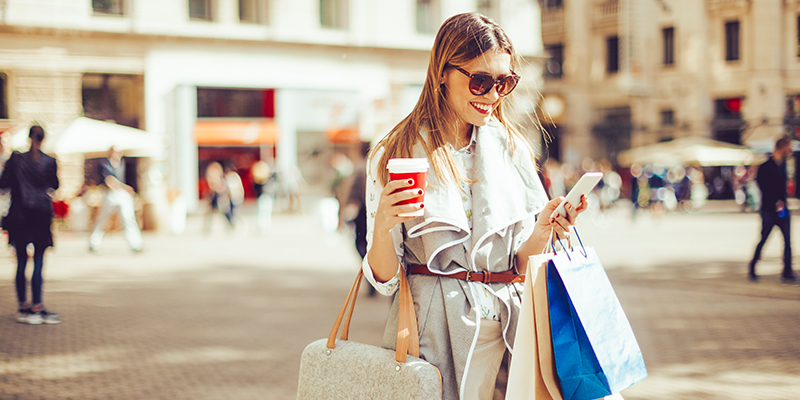 Guest Services
Located on level 2 next to The Plaza entrance, we'll assist with personal recommendations and offer superior customer service.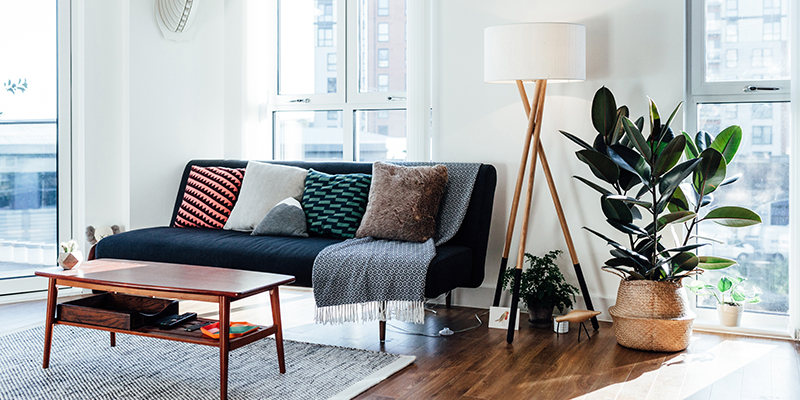 Hotels & Resorts
As a premier place to shop and dine in the area, we have exclusive incentives to visit, plus local insights into nearby hotels, resorts and other attractions.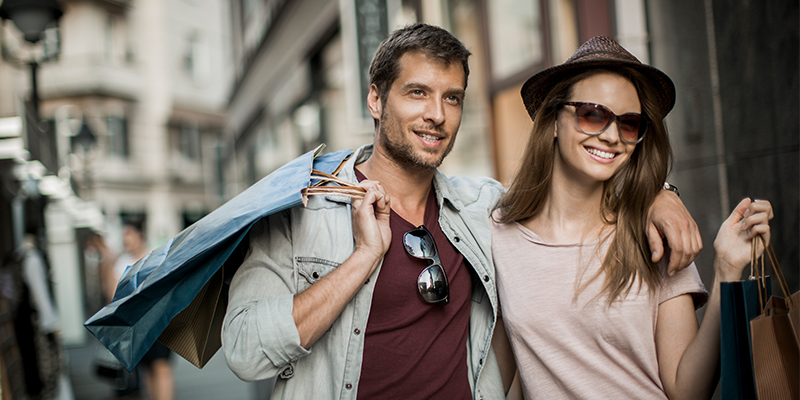 Tourism Professionals
Our Macerich Tourism program gives you more with Visitor Savings, special shopping packages and hotel partnerships.
Tourism Professionals
Meal Vouchers are available for purchase and can be used at 12 participating eateries at Tysons Corner Center. Click here for more information.

Travel Choices
Tysons Corner Center is easy to get to. We're located about seven miles west of Washington, D.C. just off the Capital Beltway (I-495) near the intersection of Routes 7 and 123.
Access Tysons is the award winning transportation and commuter program here at Tysons Corner Center. As a feature attraction of the D.C. Metro area, Tysons Corner Center is easily accessible for visitors near and far, and Access Tysons is here to help you find the right transportation option. From biking to taking metro to carpooling, there's a convenient way to get here for everyone!
Biking
Tysons Corner Center is dedicated to being a bike-friendly destination for employees and shoppers who choose to bike to the shopping center. There are bike racks located at various locations outside of the shopping center where employees and shoppers can securely lock their bikes.
Fairfax County also has an extensive network of bike lanes and bike paths. To learn more about biking in Fairfax County, visit the Fairfax County Bike Program and the Fairfax County Bike Map.
For a closer look at bike paths right around Tysons Corner Center, check out the bike map.
Carpool
Commuter Connections operates a regional database where commuters can enter their home and work locations to find a potential match for a carpool. Carpooling helps you split your commuting costs in half and provides you access to HOV Lanes. Register through Commuter Connections to see who lives and works nearby.
You Have a Guaranteed Ride Home
Sometimes life gets in the way of your plans. Your supervisor will ask you to work an extra shift, you might get sick and need to leave early. Whatever life throws your way, Access Tysons want you to know that you're covered. If you carpool, take public transportation, bike, walk or get to Tysons Corner Center any way other than driving alone twice a week, you're eligible for up to four free rides home a year from the Guaranteed Ride Home program (from Commuter Connections).
Now you don't need to worry about getting left behind by your carpool or missing that last bus. Commuter Connections will send you a taxi or rental car to make sure you can get home.
Think of it as your "commuter insurance."
Parking
The new and improved parking system will not only make parking at Tysons Corner Center easier, but it will direct you to open spots within each garage via a green/red light system. When you see a green light, the spot is open. When you see a red light, the spot is occupied. Each garage will feature a parking space counter on an exterior sign to let you know how many spaces are available in each garage or alert you if the garage is currently full.
Please be alert to new traffic patterns at each garage to ensure the safety of yourself and all guests. There is informational and directional signage at every single garage entrance to help you navigate through correctly and easily. Some garages have new or different height restrictions, so please heed the height warnings on garage signage as well.
All of these new features will greatly improve the ease of parking at Tysons Corner Center.
FAQ:
There is no fee to park at Tysons Corner Center
Holiday Parking Assistants will be present in every garage throughout the holiday season and can be identified by yellow Tysons Corner Center safety vests
Always follow the directions of the Holiday Parking Assistants, as traffic patterns may change during peak traffic times
Each garage will have an exterior sign showing how many vacant parking spots are available
When inside a garage, look for a green light to find an open parking space
A red light indicates that a parking space is occupied
Each garage has a call box in case of an emergency
Tysons Corner Center Security will always provide you with an escort to your parking spot if you don't feel comfortable walking alone
Text us at 703-997-0950 with any questions, comments, problems or concerns for an immediate response during mall hours
Call Security directly with any issues at 703-893-9403
Absolutely NO Commuter or Metro Parking: All persons using our parking
facilities are required to remain on the premises at all times. If your purpose in parking is other than visiting or working at Tysons Corner Center, your vehicle is subject to towing at owner's expense
Absolutely NO office parking: parking is restricted to merchant employees and individuals transacting business with merchants of Tysons Corner Center. While using our parking facilities, we require guests to be present on our property at all times. If your purpose in parking is other than visiting or working at Tysons Corner Center, your vehicle is subject to towing at owner's expense
Ride Metro's Silver Line to the Tysons Corner Station for direct access to the shopping center via a covered walkway and access across The Tysons Corner Plaza.
Metro bus routes serve two bus stops directly on the property.
Regular Hours
Individual store and restaurant hours may vary.
Mon - Sat: 10 AM - 9 PM
Sunday: 11 AM - 7 PM
See All Hours