---
Hours
Please check with individual stores and restaurants for their current hours.
MONDAY: 11 AM - 7 PM
TUESDAY: 11 AM - 7 PM
WEDNESDAY: 11 AM - 7 PM
THURSDAY: 11 AM - 7 PM
FRIDAY: 11 AM - 7 PM
SATURDAY: 11 AM - 7 PM
SUNDAY: 12 PM - 6 PM
---
Planning a Visit
Tysons Corner Center offers an unbeatable mix of more than 300 brands, 40 dining destinations, a Hyatt Regency, VITA Luxury Apartments, and a 16-screen stadium seating and IMAX 3D AMC Theatres. Tysons' "who's who" of retail includes Apple, Bloomingdale's, Brooks Brothers, Dyson, Gucci, Lacoste, Louis Vuitton, Macy's, Microsoft, Nordstrom, Peloton, Shinola, Warby Parker, and more! Tysons Corner Center is easy to get to, located about ten miles west of Washington, D.C. just off the Capital Beltway (I-495) near the intersection of Routes 7 and 123. Get Directions.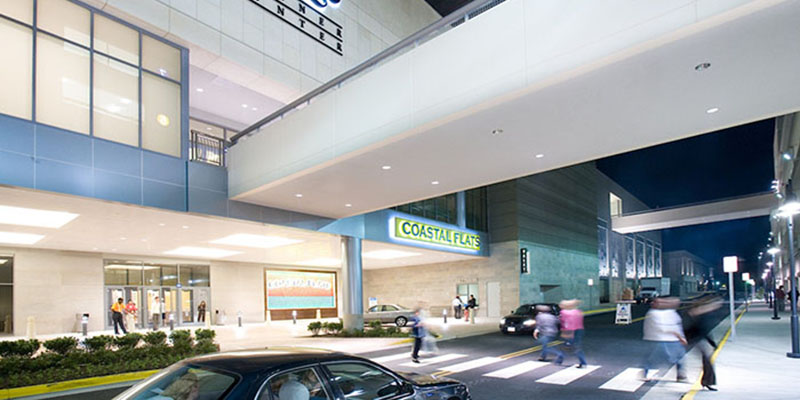 Parking
With over 10,000 parking spaces, two valet locations, and an upscale auto detailing spa, parking will be a breeze anytime you visit! We've even got cutting edge technology in each of our garages that lists the number spaces available, prior to entering, and lights above each space to make finding available spots simple.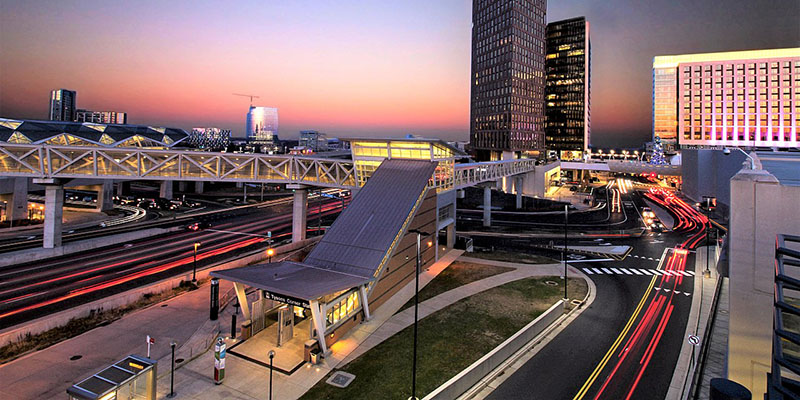 Public Transit
Whether it's ride-sharing, Metro, or the Metro Bus, you won't have any problems accessing the center without a vehicle. There are convenient pick-up and drop-off locations for both Uber and Lyft, and Metro's Tysons Corner stop connects directly to the property.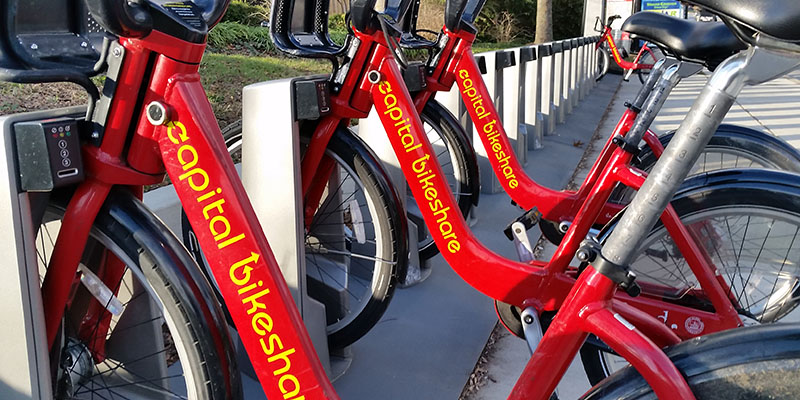 Biking
Tysons Corner Center is dedicated to being a bike-friendly destination for employees and shoppers who choose to bike to the shopping center. There are bike racks located at various locations outside of the shopping center where employees and shoppers alike can securely lock their bikes.
---
Metro Rail
Ride Metro's Silver Line to the Tysons Corner Station for direct access to the shopping center via a covered walkway and access across The Tysons Corner Plaza.
Metro bus routes serve two bus stops directly on the property.
Bus
31, 32, 26
80, D8, H2, H4, H8
B8
D12, NH1
L8
S2, S4
Click on a bus route for schedule information.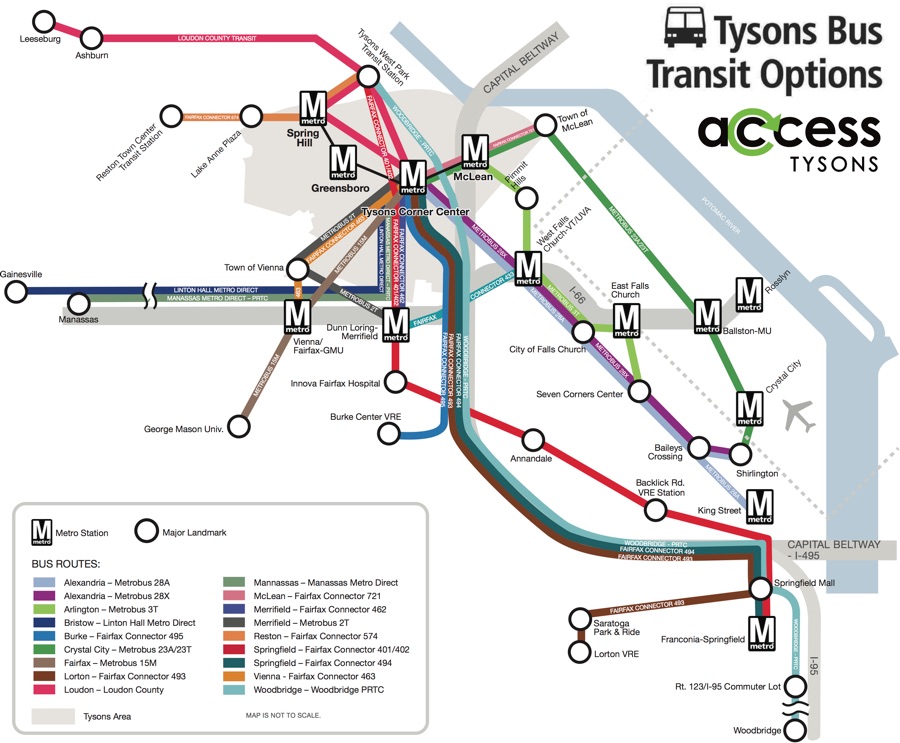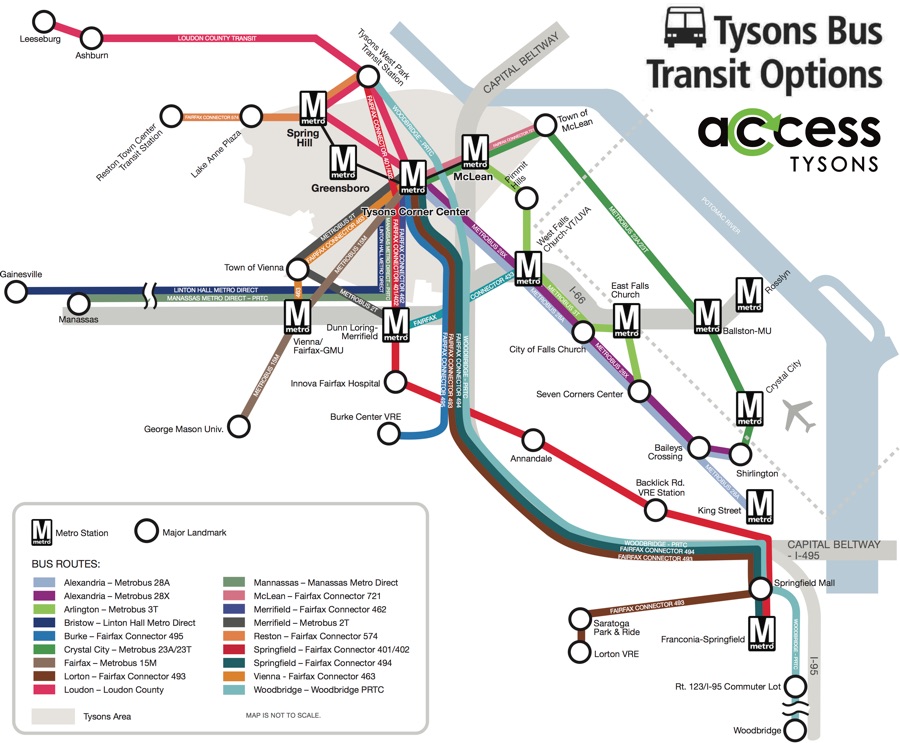 (open in new window)
---