December 4, 2021 8:00 AM - 9:30 AM
---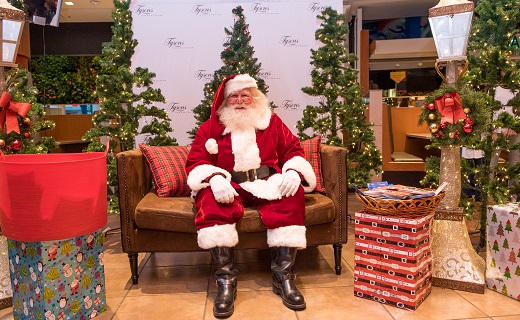 Enjoy Breakfast With The Big Man In Red!
Tysons Corner Center invites families for some up-close and personal time with Santa, by continuing its long-standing 'Breakfast with Santa' tradition. A complimentary catered breakfast, child-focused entertainment, and activities make this a family favorite and must-attend event during the Tysons Corner Holiday season!
Important Information:
This event will take place on Food Court level 3 and is free and open to the public!
Reservations not required. Place settings available on a first come, first served basis.
Pet Nights With Santa
December 6, 2021 through December 20, 2021
It's Time For Furry Festivities! Tysons Corner Center invites Pet Parents to bring their pets in th...
Storytime With Santa
December 11, 2021 8:00 AM - 9:30 AM
Read Your Favorite Holiday Stories With Santa! We all have our favorite Holiday stories, and who be...