The Wayfair Decor and Inspiration Shop
Now through October 31, 2019
|

Wayfair
---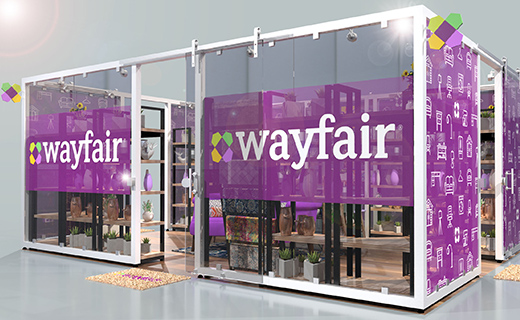 Wayfair has opened a Pop-Up Shop in our mall. Come explore their curated selection of easy home updates, and learn more about their endless options for every space, style, and budget. This experience will only be available for 90 days, and trust us—you don't want to miss this!
Check it out >
Wayfair FINAL SALE!
Now through October 31, 2019 | Wayfair PopUp
Hurry over to the Wayfair Pop-Up Shop – it's their FINAL SALE and EVERYTHING must go! Sales s...
Gilly Hicks Hiring Event
October 19, 2019 10:00 AM - 2:00 PM | Gilly Hicks x BrandBox
Join Gilly Hicks at their one-day hiring event! Apply & Interview in-store on Saturday, October ...