Summer Concert Series – The Legwarmers – 80's Music
August 13, 2022 7:00 PM - 9:00 PM
|

The Plaza
---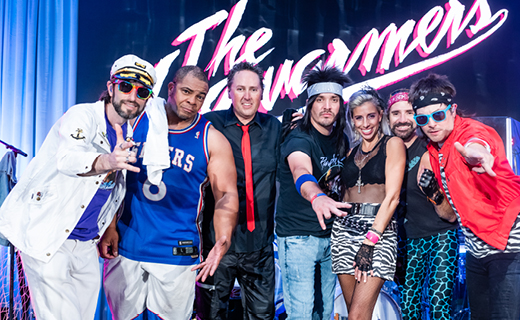 Saturday August 13th
7pm – 9pm on the Plaza
The Legwarmers – 80's Music
Relive your favorite 80's music on the Plaza for our Annual Concert Series.
Grab Takeout and Cocktails for our restaurants while singing along to your favorite tunes!
This event is open to the public and free to attend.
Want some yummy food to enjoy during the concert?
See our list of restaurants that offer carryout here

As IF Barrel & Bushel wasn't close enough to the music, they have a B&B satellite bar, stage left. Scan the plaza QR code, order and pay from your phone, all you have to do is pick up your order under the tent. (and bring your ID if you are ordering alcohol) Enjoy!
Summer Concert Series – J Paris – 90's Music
July 23, 2022 7:00 PM - 9:00 PM
Saturday July 23rd 7pm – 9pm on the Plaza J Paris – 90's Music Relive your favorite ...
Summerfest
Now through September 30, 2022
Summerfest is a series of exciting programming on The Plaza – with weekly entertainment and ac...