---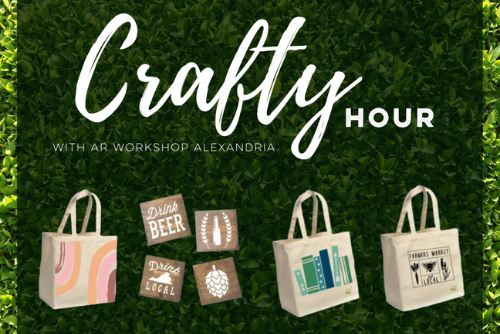 Pride Month Crafty Hour at Barrel & Bushel!
Join AR Workshop Alexandrian on The Plaza at Tyson's Corner Center for a Special Happy Hour Activity and Celebration hosted by Barrel & Bushel. Celebrate Pride Month with a colorful PRIDE mini wood project OR choose a set of 4 beer themed coasters!
Grab a friend, grab a drink and seat, and roll up your sleeves for our 'crafty' hour! AR Workshop Alexandria will be on-site to show you how to paint your very own wood mini project! No previous experience required to join in this activity!
This fun crafty celebration is complimentary for the first 50 guests who register. Please choose whether you would like to craft the Pride 6x8" wood mini or the set of 4 beer themed coasters when registering.
Register Now
Happy Pride Month!
Now through July 1, 2021
Tysons Corner Center is thrilled to celebrate with the LGBTQIA+ community. We want to give a special...
Father's Day Promotion
Now through June 20, 2021 | Nordstrom
Discover the perfect gifts for every dad or father figure in your life. Whether he loves to explore ...