---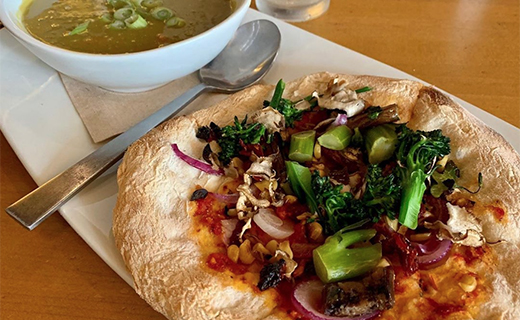 All of your favorites available for takeout or delivery, and now open, the CPK Market with meal kits and pantry items available for sale as well as beer and wine!
Order take out or delivery via CPK.com, the CPK Rewards app or one of their national delivery partners: Grubhub, Postmates, Doordash, or Uber Eats.
ORDER NOW
OPEN STORES, CURBSIDE PICKUP & TAKEOUT DINING*
Ongoing
We continue to promote a healthy shopping environment for our guests and employees through intensifi...
#FEEDTHEM
Now through May 31, 2020 | &pizza
ALL OF OUR SHOPS AND MOBILE KITCHENS HAVE BEEN PROVIDING FREE PIZZA TO HOSPITAL WORKERS AS THEY BRAV...