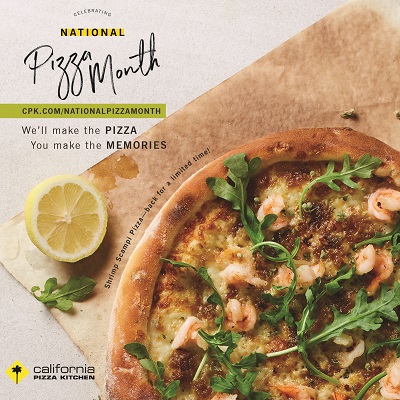 California Pizza Kitchen
We'll Make the Pizza – You Make the Memories!
Valid from Friday September 29, 2017 to Tuesday October 31, 2017
---
Our Shrimp Scampi Pizza (a fan favorite!) is back for a limited time—featuring housemade lemon-garlic shrimp with caramelized onions, Mozzarella, Parmesan and red chili, topped with fresh arugula and wild Greek oregano. Craving more? With so many memories shared over pizza, tell us your favorite pizza memory for a chance to win Free Pizza for a Year! Visit
www.cpk.com/nationalpizzamonth
to enter and join the party.