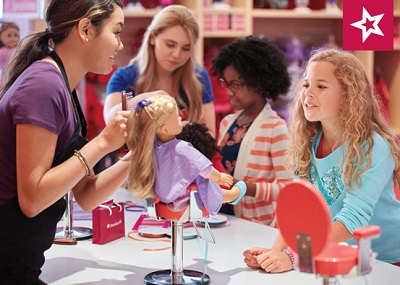 Doll Hair Salon Spectacular
Sunday October 22, 2017
---
Your girl can learn everything they need to know about doll hair care at our Doll Hair Salon Spectacular. Along with fun hairstyles for their dolls, using one of the new
doll hair add-on accessories. In this class, girls learn how to create several
cute hairstyles, along with insider tips and tricks from the professional
stylists at American Girl.

$20 per person (Please note, prepaid event reservations are non-exchangeable and
non-refundable), Reservations required, For girls ages 8 and up.